The Usanas Foundation in India on Friday organized the international roundtable discussion on "Rethinking India's Taiwan policy: Prospects for deepening Indo-Taiwan Cooperation", with a star-studded panel consisting of eminent personalities from both India and Taiwan.
The common consensus that the panelists arrived at was that the India- Taiwan relationship should be pursued on its merit, independent of the 'China factor.'
One China Policy is the diplomatic recognition by other countries of China's position that there is only one Chinese government though Taiwan- which calls itself Republic of China- has been governed independently of China since 1949. China claims the island (Taiwan) as part of its territory which will be eventually unified with the mainland even if that means use of force.
In his introductory remarks, Mr Krishan Verma, former Director ARC ex officio Special Secretary to the Government of India, Cabinet Secretariat, laid out the geopolitical context necessitating expansion of India-Taiwan ties and identified areas for future collaboration.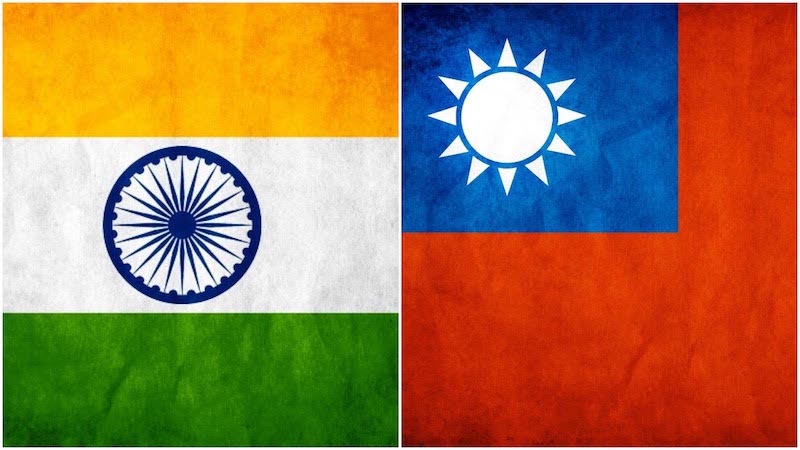 He said, "We cannot ignore the strategic compulsions driving these relations—both India and Taiwan, geographically located on opposite extremities of China, have been having unprecedented intimidation and coercion, aggressive behavior from a belligerent dragon, which is blatantly violating painstakingly negotiated Codes of Conduct."
Abhinav Pandya, CEO and founder of Usanas Foundation, discussed how Chinese expansionism and totalitarianism are a threat to all of humanity and that the past year has shown how India and Taiwan are facing the direct impact of this aggression.
According to him, the "common and shared democratic tradition" in both countries and "faith in multicultural world order" form the foundation for bilateral relations. They must work together to face the Chinese aggression, which Western countries must support.
Dr Tien-sze Fang, Deputy Director at the Center for India Studies at the National Tsing Hua University, highlighted the importance of allowing high-level contacts in fostering relations.
India's adherence to the One-China policy precludes India from formally recognizing Taiwan as a country. Therefore formal interactions have only been limited to minister-level economic consultations.
"There should be a regular comprehensive dialogue between India and Taiwan. India even engages in that kind of dialogue with Pakistan, so why not Taiwan," he said.
Nevertheless, panelists also agreed that India's support for 'One China' policy now is very different from the past.
According to Dr Prashant Kumar Singh, Associate Fellow at IDSA, unlike in the 1950s, sacrosanct support for One China policy was a "value-based, moral" support—India's continued formal recognition of the same is merely a result of strategic expediency.
He believes that India has de-hyphenated the two countries at the mental level, but the terminology to define relations is still a result of geostrategic compulsions; hence "inconsistency will be there, but linguistic complications will not be a major impediment."
Dr Manoj Kumar, Research Fellow at Taiwan NextGen Foundation, spoke about India-Taiwan relations' challenges and identified the significant gap in understanding each other's societies and culture to be a significant impediment.
He suggested a "bottom to top" approach to foster these ties, especially student exchange programs.
Dr Roger Liu, Associate Professor at Flame University, also highlighted the need for people-to-people collaborations to correct existing misconceptions people have about India in Taiwan and vice versa.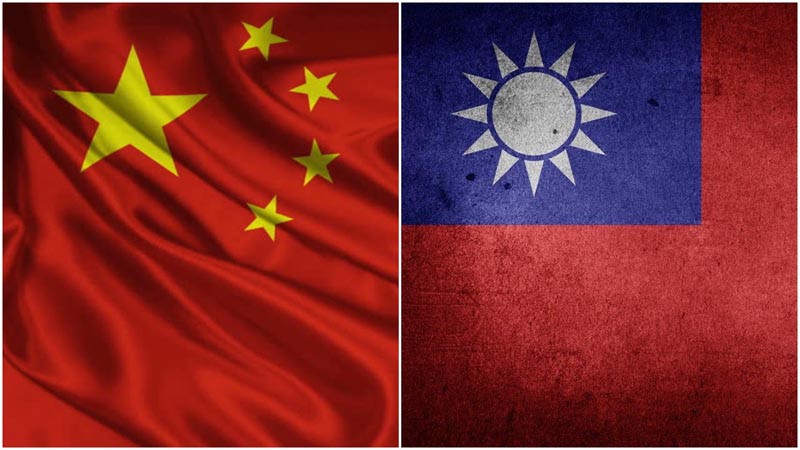 Dr Ming-Shih Shen, a Research Fellow at the Institute for National Defense and Security Research, spoke about the critical role Taipei plays in Indo-Pacific.
According to him, in terms of security cooperation, enhancing cooperation between India and Taiwan is not only beneficial from a bilateral standpoint but for the Indo-Pacific region as a whole. He advocated both countries hold regular maritime exercises such as the exercises carried out by the United States and India.
"We have to deepen the connection between India and Taiwan, both countries share the same historical and cultural common ground, as well as common values", said Dr Chih-Yung Ho, a researcher at the National Policy Foundation and a spokesperson for the KMT, as he highlighted how Taiwan is facing today what India did under British colonialism.
The main areas for future cooperation were identified in the military and security domain— especially in non-traditional threats—as well as areas such as education, health and economy.
Panelists agreed that the 'One China' policy is a deterrent to burgeoning security and political cooperation. If India chooses to let go of this policy, it might benefit India and Taiwan immensely, especially in the security realm.
The panelists also noted that there needs to be deeper cooperation in intelligence sharing, logistical agreements—as both the countries share US equipment—language training to counter China, and further stability in the Indo-Pacific region.