Rights
Human Rights/Free Speech/Media
Forced labour evidenced in solar industries attached to China's questionable Xinjiang region
Just Earth News | @justearthnews | 25 Jun 2021, 12:36 pm Print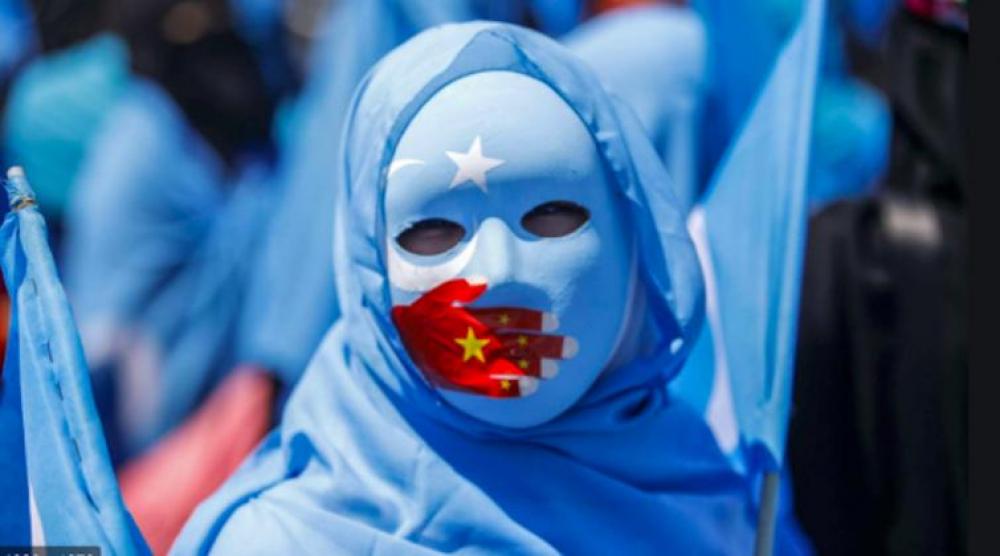 Xinjiang
Beijing: Uyghurs are currently working at a silicon factory in China's northwestern desert where the temperature even soars to more than 2,000 degrees.
Those with college degrees can earn about $600 a month running the power supply; others inspect and load products onto trucks or crush silicon for $6.50 a ton at a sister plant farther west, reports The Washington Post.
All must be able to speak Mandarin and have a clean "political record," according to job ads for the company, Hoshine Silicon, the top producer of metallurgical-grade silicon (MGS) — the key raw material of polysilicon used in solar panels.
The workers should be able to "bear hardship," the ads say as quoted by the American newspaper.
According to company reports, local propaganda and other public documents, Hoshine Silicon, also known as Hesheng, recruits and employs Uyghurs and other minorities via state labor programs that aim to place them in factories.
Researchers, however, believe that these programs are a form of forced labor for residents who, faced with the threat of detention or other punishment, cannot refuse.
Chinese companies in the Xinjiang region, where officials stand accused of a campaign of repression against Muslims, produce almost half the world's solar-grade polysilicon that goes into panels sold in the United States and elsewhere, reports The Washington Post.
From its three factories in Xinjiang, Hoshine has produced MGS for at least eight of the world's largest polysilicon makers, according to the company's public statements and annual reports.
Analysts told the newspaper that these firms account for nearly the entire supply of solar-grade polysilicon.
"Because they are all customers of Hoshine, the solar value chain is almost completely contaminated by forced labor," Johannes Bernreuter, a market research analyst who studies the polysilicon industry, told the newspaper.
Who are Uighur Muslims?
Uighur Muslims are a Turkic minority ethnic group originating from and culturally affiliated with the general region of Central and East Asia. It is now widely publicized that their human rights are crushed by China and they were sent to "re-education camps" by the communist regime in Beijing.
The Uighurs are recognized as native to the Xinjiang Uyghur Autonomous Region of the People's Republic of China.
An American representative at the United Nations Committee on the Elimination of Racial Discrimination said in 2018 that the committee had received many credible reports that 1 million ethnic Uyghurs in China have been held in "re-education camps" by the Chinese authorities.