Rights
Human Rights/Free Speech/Media
Bangladesh to relocate Rohingyas to Bhasan Char from December 3
Just Earth News | @justearthnews | 29 Nov 2020, 11:57 pm Print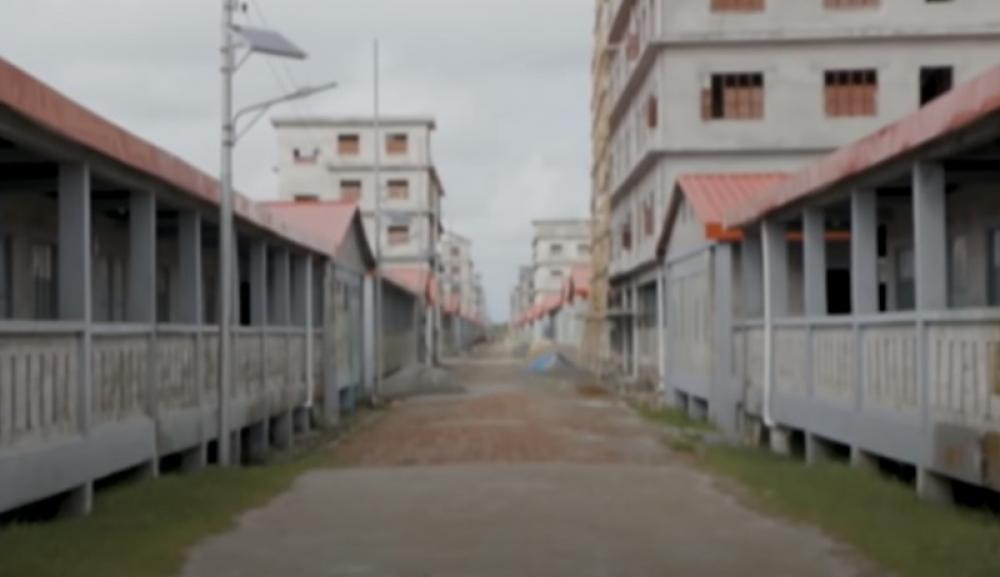 Rohingya Relocation
The Rohingya facility in Bhashan Char. Photo: Screengrab from YouTube
Dhaka: The Rohingyas, who were forcibly displaced in Cox's Bazar from their native Rakhine state in Myanmar, will start relocating to Bhasan Char in Noakhali on December 3 or 4. A five-member inspection and monitoring team from the Department of Health has been formed to inspect and monitor the management of medical services there during the relocation activities.
The committee was formed with Dr. Farid Uddin Mian, director (hospital and clinic) of the department, as the team leader and focal person as the civil surgeon of Noakhali.
The other members of the committee are CBHC (Community Based Health Clinic), Line Director of the Department, Chittagong Divisional Director (Health) and Civil Surgeon of Feni.
A statement signed by Director (Administration) of the Health Department Dr. Sheikh Mohammad Hasan Imam on Thursday (November 26th) said the committee members would visit the hospitals and community clinics set up in Bhasanchar from now on and take necessary steps to ensure medical services to the patients.
He will also monitor the normal relocation of displaced Myanmar nationals from Cox's Bazar to Bhasanchar in Noakhali district.
Dr. Farid Uddin Miah said on Sunday (November 29th) that a 20-bed hospital and community clinic has been set up in Bhasanchar for Rohingyas in Cox's Bazar. Basically, the Chittagong divisional director is taking care of these. They have been informed that they will be transferred there from December 3 and 4. They will go there to see if they have the necessary facilities to ensure their well-being.
He added that the relocation of Myanmar nationals to Bhasanchar was scheduled to begin on Sunday (November 29th). They also received the letter but later another letter has been issued stating December 3 and 4.