Rights / Gender
Human Rights
Bangladesh hands list of 25,000 Rohingya refugees to Myanmar
Just Earth News | @justearthnews | 29 Jul 2019 Print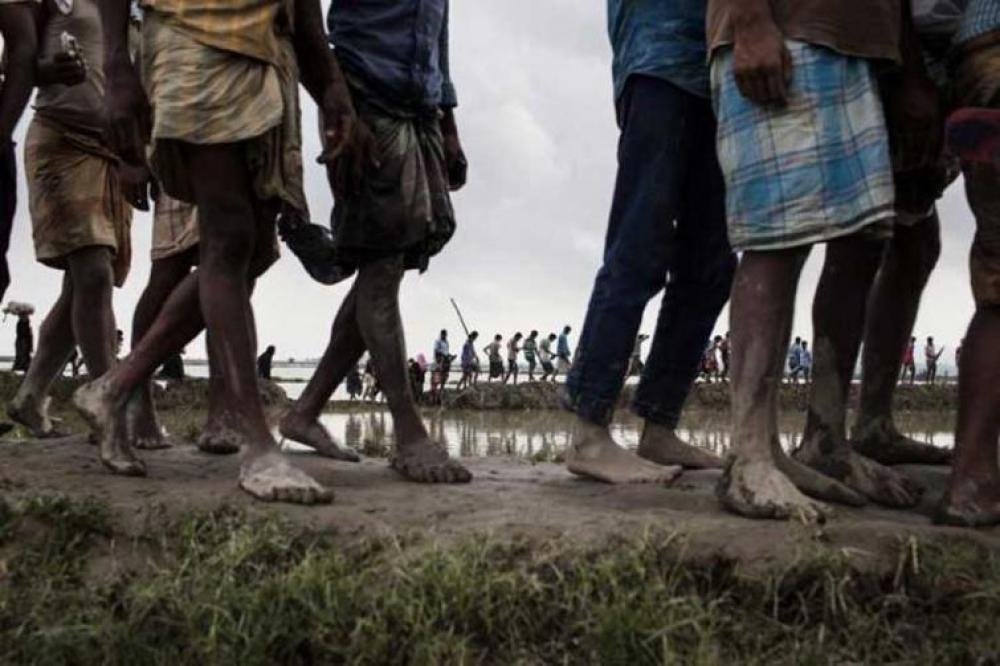 Dhaka: Keeping in mind the repatriation process, Bangladesh on Monday handed over names of 25,000 Rohingyas to Myanmar.
With the new list, Bangladesh has so far handed over names of around 55,000 Rohingyas to the Myanmar authorities following singing the deal two years back soon after the massive exodus in August 2017, reported bdnews 24.
The announcement regarding the fresh list was made by acting Foreign Secretary Md Kamrul Ahsan.
He made the announcement after meeting a Myanmar delegation led by its Foreign Affairs Permanent Secretary Myint Thu.
This is the first Myanmari delegation to visit Bangladesh who heard the plights of Rohingya refugees.
Only one visit will not solve the problem. They will have to come back again and again and build the trust. We will not force them (Rohingyas) to go back," Ahsan told bdnews24.
Bangladesh is hosting 1.1 million Rohingyas till now.
A repatriation deal between the two countries was signed in 2017.
The first batch of return was scheduled to begin on November 15 last year but none was willing to return due to lack of congenial environment in Rakhine, reported the Bangladesh-based news portal.
The visiting Myanmar Secretary Thu was quoted as saying by bdnews24 that they were "ready since January 23, 2018.
"We are ready to welcome them. We are ready to receive them. But only thing is they have to decide by themselves."