Taliban minister accuses Iran of sending former Afghan soldiers to war in Ukraine
Just Earth News | @justearthnews | 05 Dec 2022, 01:05 am Print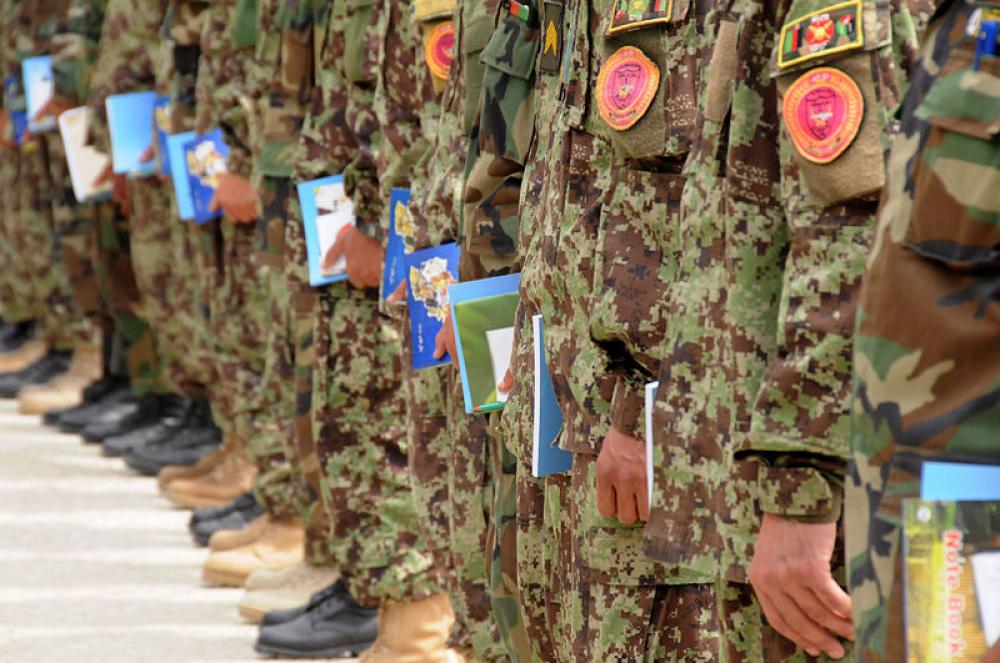 Afghan Soldiers | Iran
Image Credit: Representational image by NATO on Flickr via Wikimedia Commons
Kabul: Khalil Rahman Haqqani, the acting Afghan Minister for Refugees and Repatriation, has said that Iran is using former Afghan soldiers as a military force, media reports said on Sunday.
Haqqani was quoted as saying by Tolo News that during his visit to Parwan, these soldiers have also been sent to fight in Syria and Iraq in addition to the war in Ukraine.
"I have shared this issue with them (Iranian authorities), Afghans have previously been used in the fighting in Iraq and Syria, and it may have occurred in the war in Ukraine as well," Haqqani said.
Some military analysts told the news portal that Iran makes use of the former Afghan soldiers who have found refuge there as leverage.
"They were forced to contact other groups to provide for their family's costs, not only in Iraq and Syria but also in the Ukraine war, where they were also recruited by the Russians," Sarwar Niazi, a former soldier, told Tolo News.
"The host nations, including Iran, should not use Afghan immigration as a military force," military expert Sadiq Shinwari told the news portal.
The Iranian Embassy in Afghanistan has refuted the claim.
"There may be rumors regarding the use of forces in the war in Ukraine, which the Islamic Republic denies," Sayed Abass Badri, media director of the Iranian embassy in Kabul, told Tolo News.