China pushes private schools to turn public in 'fairness' lesson: Media report
Just Earth News | @justearthnews | 28 Nov 2021, 12:17 pm Print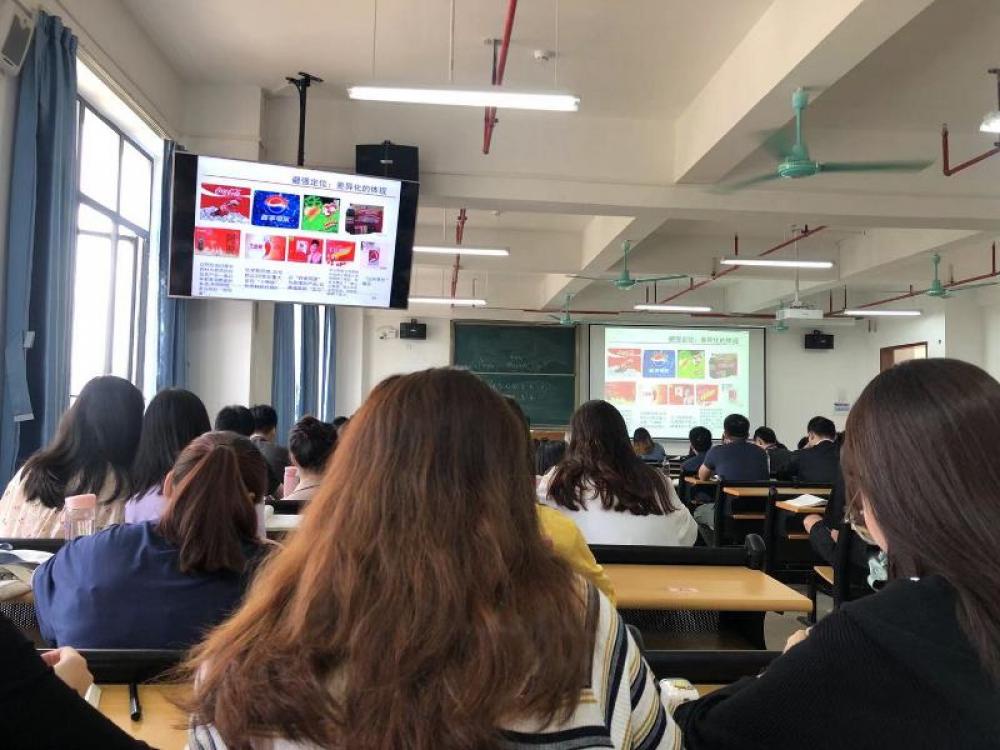 China Schools
File photo of a Chinese classroom by Ellamaria Elshmod via Wikimedia Creative Commons
Beijing (JEN): China's crackdown on for-profit education gained steam in the current month as authorities push to make private elementary and middle schools public under a banner of promoting "fairness" in education, according to Nikkei Asia newspaper.
The world's largest financial newspaper from Japan reported the rise of the private sector in education has caused costs to soar, with parents spending tens of thousands of dollars a year to get the best education for their child, and this has made many young couples think twice about starting a family.
The Jinping government looks to nationalise private schools and regulate fees for after-school tutoring and test-prep companies – so-called cram schools – to correct disparities and to promote births, but the trade-off could be the loss of quality education due to lack of state funding, reports Nikkei Asia.
More than 16 million students attended private elementary and middle schools last year, and the number includes close to 15 percent of all middle school students and nine percent of all elementary students, the Japanese newspaper reported.
According to a report by Nikkei Asia, earlier this month, the education officials for the inland province of Shaanxi told journalists that they will encourage operators of private schools providing compulsory education to transfer their assets to local governments and convert to public schools.
The clampdown on private schools trace back to directives sent in May by the Chinese Communist Party and the State Council, reported Nikkei Asia adding that "barring exceptions, no new private school will be permitted to open."
Some private schools serve migrant workers who cannot enrol their children into area public schools because the families are not entered into home registries, and these private schools will continue to operate, but local governments will manage budgets, the newspaper reported citing local media reports.
The Japanese media outlet reported there are private schools in China jointly operated by public schools and enterprises.
The central government in China has told local authorities to convert the majority of these schools into fully public schools by mid-2023, reports Nikkei Asia.
The May notice cast a critical eye on excessive education fees as in Beijing, some private elementary and middle schools can cost over ¥200,000 ($1765) a year, while the government is mandating that private elementary and middle schools be nonprofit, according to Nikkei Asia newspaper.
Elementary and middle schools have been required to teach "Xi Jinping Thought", the Chinese president's political ideology, since the September school term, and the conversion of private schools into public schools suggests that the Communist government seeks friendlier venues to consolidate loyalty and control, the Japanese financial newspaper reported.