Spain: Volcano erupts on La Palma in Canary Islands
Just Earth News | @justearthnews | 19 Sep 2021, 02:32 pm Print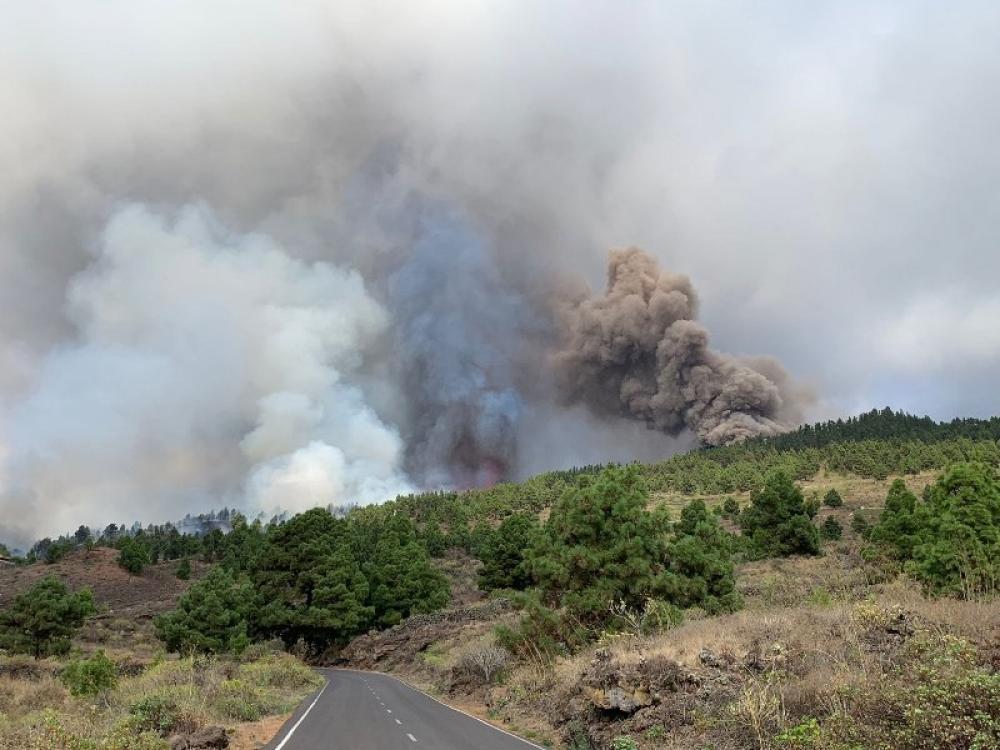 La Palma Volcanic Eruption
Image credit: Twitter/Instituto Volcanológico de Canarias (INVOLCAN)
La Palma, Spain/JEN: The Cumbre Vieja volcano in La Palma in Spain's Canary Islands erupted on Sunday after several earthquakes and a weeklong buildup of seismic activity, CNN reported.
Instituto Volcanológico de Canarias (INVOLCAN, Canary Islands Volcanology Institute in English) tweeted about the beginning of the volcanic eruption at 3:24 pm. local time (10:24 am. ET).
Spanish Prime Minister Pedro Sánchez informed on Twitter that he had postponed his departure to New York for the UN General Assembly in order to travel to Spain's Atlantic Ocean island of La Palma because of the volcanic eruption.
"I am currently heading to the Canary Islands, in the face of seismic evolution, to know first-hand the situation on La Palma, the coordination of the means and the protocols that have been activated," Pedro Sánchez tweeted. "We have postponed the trip to the US to attend the UN General Assembly."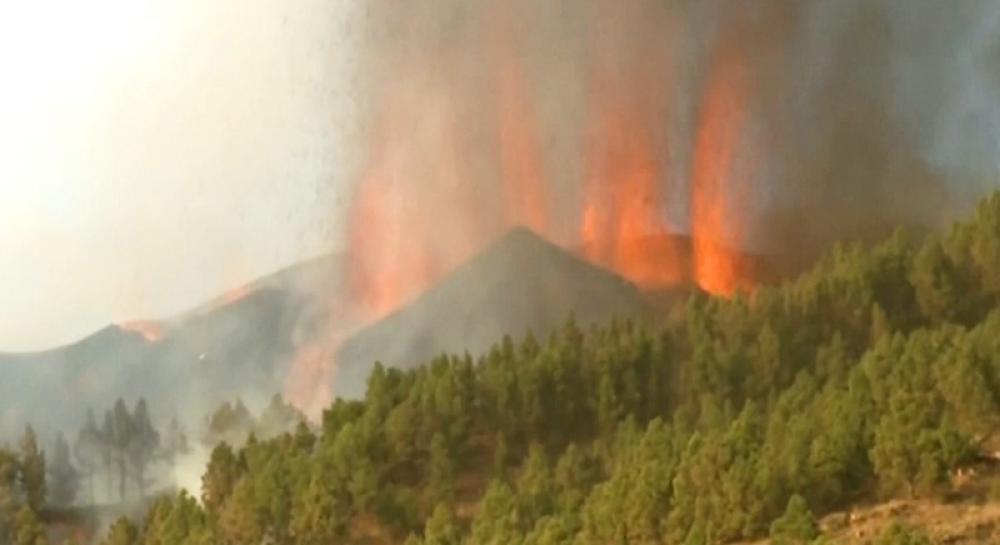 Screengrab from TV Canarias
President of the Canary Islands, Ángel Víctor Torres, said that the volcano had erupted in a forest area in La Palma, but he had asked for 'great caution', according to a report by El Mundo.
CNN reported quoting Ángel Víctor Torres that he would be at the Head Committee for Civil Protection and Attention for Volcanic Risk Emergencies to assess the situation in the afternoon.
The Spanish island with a population of 85,000 was on alert for a possible volcanic eruption after several earthquakes were felt over the weekend.
AP reported quoting local El Paso Mayor Sergio Rodríguez that 300 people in immediate danger had been evacuated and more evacuations were underway.