Israel's opposition parties inch closer to form coalition to unseat Benjamin Netanyahu
Just Earth News | @justearthnews | 02 Jun 2021, 11:14 am Print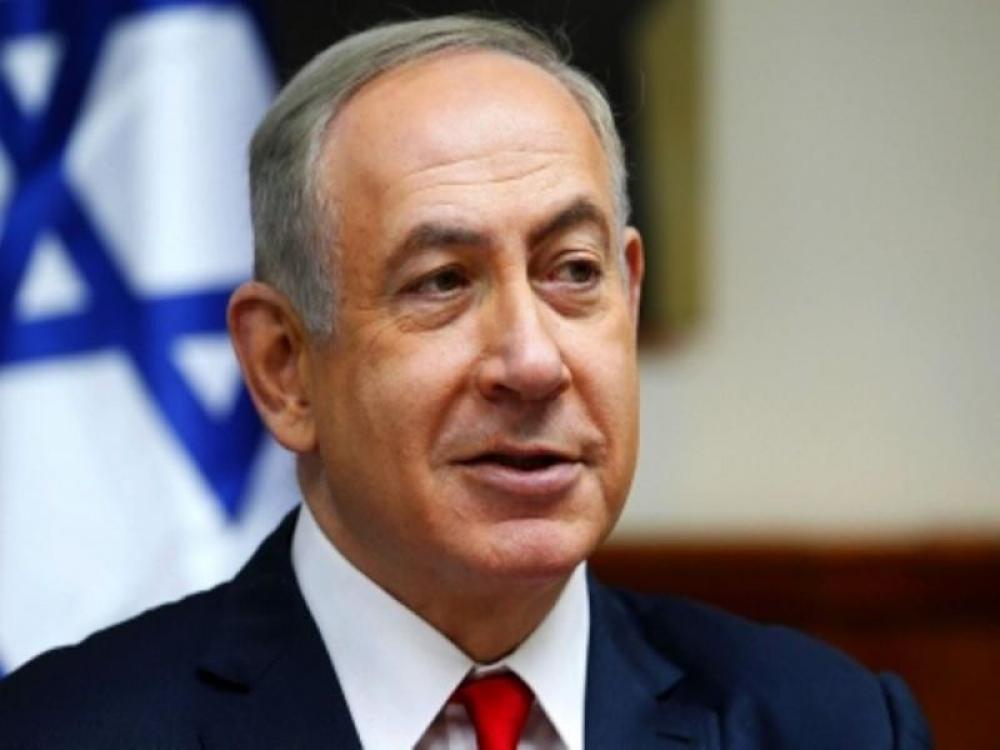 Israel | Benjamin Netanyahu
Image Credit: Internet Wallpaper
Israel's longest serving Prime Minister Benjamin Netanyahu, who is facing corruption trial, could be ousted as opposition leader Yair Lapid is close to forming a coalition.
A 28-day mandate for opposition leader Lapid to form a new government ends on Wednesday.
Israeli President Reuven Rivlin gave Lapid a mandate to form a coalition government following the results of the Knesset elections. The president noted that it can be either a government that Lapid will lead as the prime minister or a government headed by another lawmaker with Lapid serving as an alternative prime minister.
"I intend to act with all my might to establish a government of national unity together with Yair Lapid," Bennett said in a statement broadcast by Israeli TV channels, reported Sputnik.
The possibility of his success is high as far right politician and Netanyahu's rival Naftali Bennett (49), whose Yamina party has six key seats in Parliament, has agreed to join the possible coalition.
However, it would not be an easy task for Bennett to have his own party legislators join the coalition, which has factions from left, right and centre. Further, such a diverse grouping would be fragile, and require the backing of Arab members of Parliament (Palestininan citizens of Israel), whose political views are different from that of Yamina's, according to an Al Jazeera report.
A BBC report said if Bennett and Lapid form the coalition, they will take turns to serve as the prime minister. Bennett would hold the office for two years, initially, followed by Lapid, who would be the prime minister for the second half of the tenure.
Netanyahu's opponents have little in common but they have united in their desire to see his 12 year run in power come to end, said the BBC report.
Israel has had four inconclusive parliamentary elections in the last two years. Netanyahu's Likud party fell short of majority and Lapid's Yesh Atid party was just behind at the second position in the March 23 election.
Benjamin Netanyahu's party, Likud, garnered 30 out of 120 seats. In early May, Netanyahu's mandate to form a government expired, as the task was given to him by Rivlin in early April, while the country's law gives 28 days to hold coalition-building negotiations.
On Saturday, Netanyahu's Likud party proposed an alliance with Bennett and another coalition party, but the offer was rejected.
In case a coalition cannot be formed, Israel will have to go to polls for the fifth time in two years.
Israel's electoral system of proportional representation makes it difficult for a single party to gain a majority to form a government and smaller parties are critical to attain the numbers needed for it.
According to the rules, the party that wins the most votes has to win the support of at least 61 lawmakers of 120. If they don't succeed in doing so, the 24th convocation may be dissolved as well, while a new election may be scheduled for fall.