Environment/Science
Biodiversity
Muthoot Group, WWF-India join hands for 'Friends for Life'
17 Feb 2015, 03:23 pm Print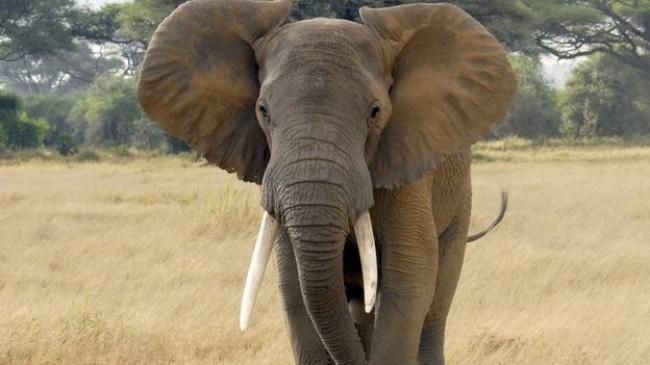 New Delhi, Feb 17 (JEN): The Muthoot Group, one of India's leading business conglomerates, as a part of its CSR initiative Muthoot Haathi Mera Saathi, in partnership with World Wide Fund for Nature-India (WWF-India) has launched 'Friends for Life' an elephant conservation project that is dedicated towards effective management of human-elephant conflict (HEC) and protecting the habitats of Asian elephants across six states in India.
The partnership will catalyse and strengthen the existing efforts of managing HEC across these six states, in four priority landscapes and one priority site as earmarked by WWF-India.
These include the North Bank landscape in Arunachal Pradesh, Kaziranga and Karbi-Anglong in Assam; Terai Arc landscape in Uttarakhand, Uttar Pradesh and Bihar; Western Ghats landscape in Tamil Nadu and Kerala and also some parts of northern West Bengal.
This partnership will also help scale up the existing efforts by identifying strategic conflict management measures specific to each region and enforce legislation to protect elephants.

Speaking on the initiative, Alexander George Muthoot, Director, The Muthoot Group said: "The Muthoot Group has always stood up for protecting the environment and wildlife habitat. Human Elephant Conflict is essentially due to the struggle for space and resources between humans and elephants, leading to increase in conflict. For instance, in 10 districts of Assam approximately 160 + elephants have been killed in retaliation and 205+ humans killed in conflict between 2008 and 2012."
"This problem exists in other states too. We, thus, look forward to our association with WWF-India and aim to spread awareness about the human-elephant conflict. As a part of the partnership, WWF-India has also joined hands with local communities in the selected six states to address problems and provide solutions in terms of reducing elephant and human lives lost, secure crop and property damage in villages and build a future where humans and elephants can live in harmony with each other," he said.

As a part of this partnership, WWF-India has identified and collaborated with channel partners in all the regions of work. Sharing the thought behind this initiative, Ravi Singh, Secretary General & CEO, WWF-India said: "WWF-India has been working on elephant conservation since 1970s. India holds approximately 60% of the world's Asian elephant population and, therefore, we have a lot more responsibility towards conserving this species. We welcome this conservation alliance with The Muthoot Group as this association is a step-up of our efforts towards the management of human-elephant conflict in six Indian states."
"We have already set up electric fencing in Nilgiri North division of Tamil Nadu, and collected secondary information on HEC from Uttarakhand and data on human-elephant conflict from South Wayanad forest division in Kerala. Currently, ADSs (Anti Depredation Squads) have also been formed in three project locations- Doom Dooma, Majuli and DeeporBeel area in Assam to manage HEC," Singh said.

As this project sees the forging of a pivotal partnership in the field of conservation, its objectives have been comprehensively designed according to the contextual specificity of the states. The electric fencing we are setting up in selected five states are low in intensity and only used to scare the elephants away without endangering their lives.
For instance, in Tamil Nadu, this venture aims at improving the efficiency of the low cost electric fence by setting up an Early Warning System and implementing it in conflict affected villages. This would bring about a measurable reduction in elephant and human lives lost, crop damage and property damage in villages. Of vital importance to the overarching project is the generation of baseline information from all the project states by working closely with the local communities and also help measure the impact of any initiative implemented for human-elephant conflict management.
The Muthoot Group has also planned to complement this initiative with an online campaign in January 2015. They will also undertake awareness drives across their 4500+ branches to build awareness and increase public support for elephant conservation.