Geopolitics
Governance/Geopolitics
Kim Jong Un heads back home after meeting Xi Jinping in China
Just Earth News | @justearthnews | 09 Jan 2019, 01:32 pm Print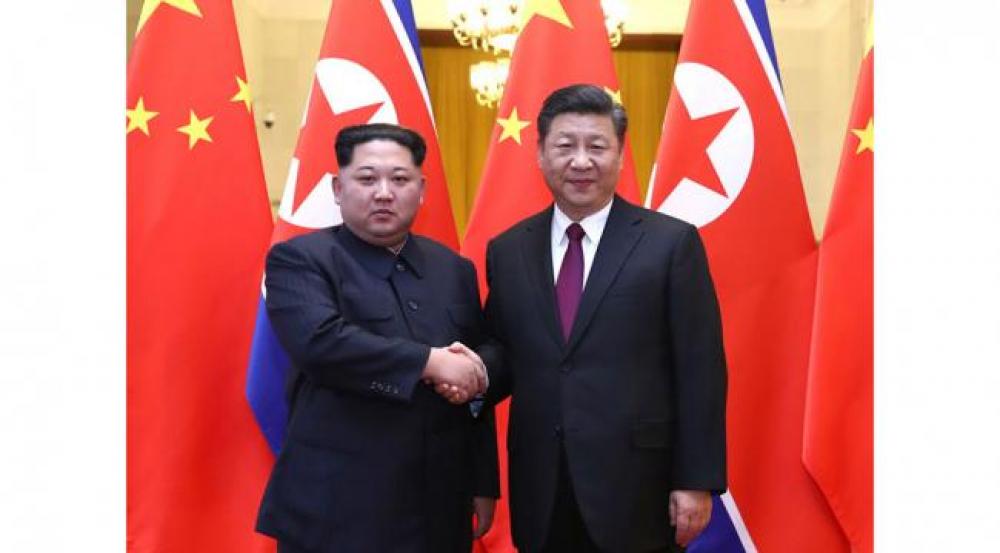 Beijing: Ending his visit to China, North Korean leader Kim Jong Un is heading back home on Wednesday, media reports said.
Kim met Chinese President Xi Jinping during the meeting.
Kim's special train departed from the Beijing railway station at 2:08 p.m. local time with Kim and his entourage on board, reported South Korea's Yonhap news agency.
The train is likely to cross North Korea on Thursday.
Kim arrived in China on Tuesday.
He met Xi later.
However, the details of the meeting are not known.
After the talks, Xi hosted a welcome reception for Kim. Tuesday was Kim's 35th birthday, reported Yonhap.
It was Kim's fourth visit to China in less than a year.
Is another Kim-Trump meeting on the cards?
Kim is visiting the nation amid media reports that negotiations are underway for a second summit between him and US President Donald Trump.
The two leaders had met for the first time in Singapore in June last year.
It was during this meet that the two leaders had issued a commitment to the denuclearization of the Korean Peninsula.
US President Donald Trump later last year said his next meeting with North Korean leader Kim Jong Un is likely to take place in 2019.
Trump had said the second summit with the North Korean leader might take place in January or February.
"We're getting along very well," Trump was quoted as saying by CNN telling to reporters aboard Air Force One during the return trip from the G20 summit in Buenos Aires, Argentina.
"We have a good relationship with Kim," he said.
When asked if Kim would come to the US for a visit apart from the second summit, Trump was quoted as saying by CNN "at some point" he will.