'Doctrines of rejection' must be met with courage, commitment to solidarity and empathy – UNESCO chief
Just Earth News | @Just Earth News | 01 Nov 2017 Print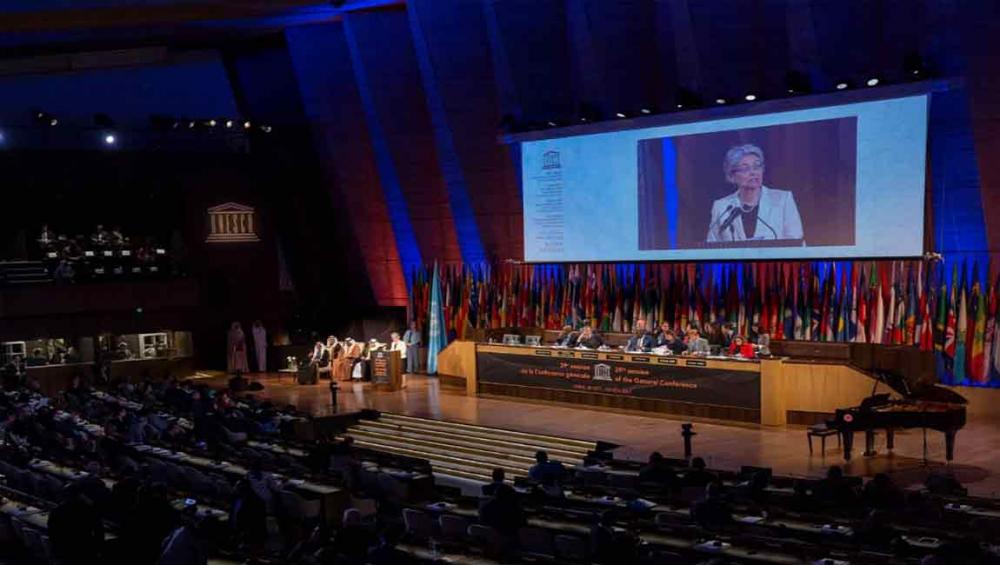 New York, Nov 1(Just Earth News): Multilateralism is facing challenges just when it is most needed, senior United Nations officials told a UN Educational, Scientific and Cultural Organization (UNESCO) forum in Paris on Tuesday, calling for a "new humanism" to counter rising doctrines of withdrawal and rejection of others.
"If we want the next generation to be born into a better world, we only have one option. And that is strong multilateralism, with the United Nations system at its core," the President of the UN General Assembly, Miroslav Lajčák told the Leaders' Forum of the 39th UNESCO General Conference, which kicked off yesterday at the agency's headquarters.
He said that cooperation between nations has brought tremendous benefit. In 2015, the international community achieved two important milestones, in the form of the Sustainable Development Goals and the Paris Agreement on climate change.
"If implemented, these agreements will protect the planet, and make it a better place to live for everyone," he said.
Multilateralism has also had a major role in advancing peace, helping rally support for peace agreements.
Peoples come from diverse backgrounds. They hold different positions on the world's most pressing issues. Their interests, at times, diverge. But convergence can be found – particularly when it comes to human dignity, peace, the protection of environment, and common humanity.
"If one body or country fails to respond, it could affect us all," he said, adding that the United Nations must lead the charge and act as an honest broker, leveraging its neutrality and experience for meaningful dialogue.
Lajčák highlighted a critical role played by UNESCO in the multilateral system.
The agency has rallied actors from all over the world to protect our shared cultural heritage, while promoting cooperation for advances in education, science and technology.
Amidst the success of UNESCO's work, he said: "I regret the decision of member states to withdraw from membership of UNESCO."
Also addressing the forum, UNESCO Director-General Irina Bokova stressed the relevance of her agency's 'soft power' to foster education, culture and knowledge to transform the world.
UNESCO was created in 1945 in the wake of a devastating war, with the aim of building "the defenses of peace" in the minds of men and women, since war begins in their minds.
"Today, when we see the rise of doctrines based on withdrawal and rejection of others, I believe we need the same courage and the same commitment towards peace, dialogue, solidarity and empathy," she said. "This is what I have called a 'new humanism.'"
She said that in these times of limits – limits of resources, limits of the planet – there is a need to invest in the potential of human ingenuity, in the power of innovation, quality education and scientific research, in the power of culture and dialogue.
"This is our ultimate renewable energy. And this is the raison d'être of UNESCO," she said.