Jet Airways hosts Flight of Fantasy for over 130 children
20 Aug 2015 Print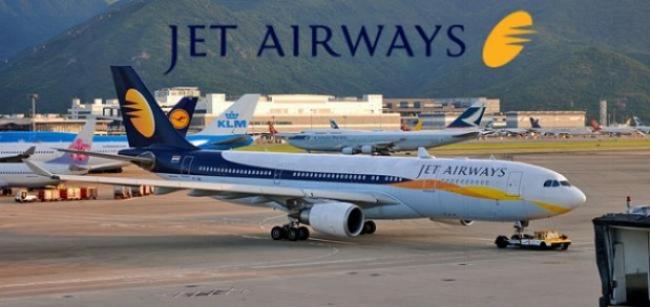 New Delhi, Aug 20 (JEN): Jet Airways, India's premier international airline, on Thursday fulfilled the dreams of more than 130 children by enabling them to experience the joy of flying on board its unique 'Flight of Fantasy'.
The special guests had a memorable experience as the state of the art Boeing 737-800 aircraft took off from the Indira Gandhi International Airport (IGIA), New Delhi this afternoon.

Jet Airways partnered with Teach For India, Save The Children India, YouWeCan and SDMC Primary School to give wings to the children's dreams. These organizations are engaged in the development, education and care of children from less-privileged sections of society.

Prior to departure from Terminal 3, the children were invited to an on-ground fun-filled event organized by the airline.

The pre-party area was organised by GMR while the refreshments were from TajSATS. Fuel for the flight was contributed by Indian Oil Corporation.

The party zone was decorated with balloons and streamers that contributed towards the festive atmosphere and elevated the excitement quotient.

The fanfare commenced with lively music, dance, engaging games and cartoon characters like Chota Bheem interacting with the children.

Renowned international cricketer, Yuvraj Singh, was present during the on ground celebrations and shared his life experiences with the children.

He signed autographs and posed for pictures with the children, who were thrilled to be able to meet and interact with him.

With the 'Flight of Fantasy' taking off, the celebrations continued on board the hour long flight over Delhi. Jet Airways' cabin crew too participated in the celebrations and ensured a comfortable and safe flight for each child on board.

On the occasion of the event, Cramer Ball, Chief Executive Officer, Jet Airways said, "The 'Flight of Fantasy' is our humble contribution towards making a positive impact on the minds and lives of these children. The smiles that lit up their faces during the flight is our true reward. The 'Flight of Fantasy' is in keeping with Jet Airways' focus on supporting community initiatives related to education and development of children. We thank our partners Indian Oil, Taj SATS, GMR and Green Gold Animation for supporting this special flight."

Meghna Rakshit, Communications Director, Teach For India, said: "We are very excited with the opportunity to have our children participate in the Jet Airways 'Flight of Fantasy'. We believe that an excellent education for all children is a combination of exposure and access to the world around them, values and mindsets, and academic rigor. This experience has given our children exposure to the airline industry and instilled in them a sense of possibility and wonder."

I Prabhakara Rao, CEO, Delhi International Airport Private Limited, said: "We are proud to partner with Jet Airways in this very noble cause of making the dreams of children come alive. I see a lot of smiles here today. Having these special children take a flight might just ignite a generation of future flight attendants, pilots and engineers."

"On behalf of the GMR Group, I would like to convey my best wishes to the teams from Jet Airways and Delhi International Airport for working together on this Flight of Fantasy," said Rao.

The children were presented with specially designed hampers by Jet Airways and Green Gold Animation.

The event ensured that each child took home happy memories that would be cherished for their lifetime.