Syria: UN agencies deliver critical food aid, medicines to families trapped in rural Damascus
Just Earth News | @Just Earth News | 01 Nov 2017 Print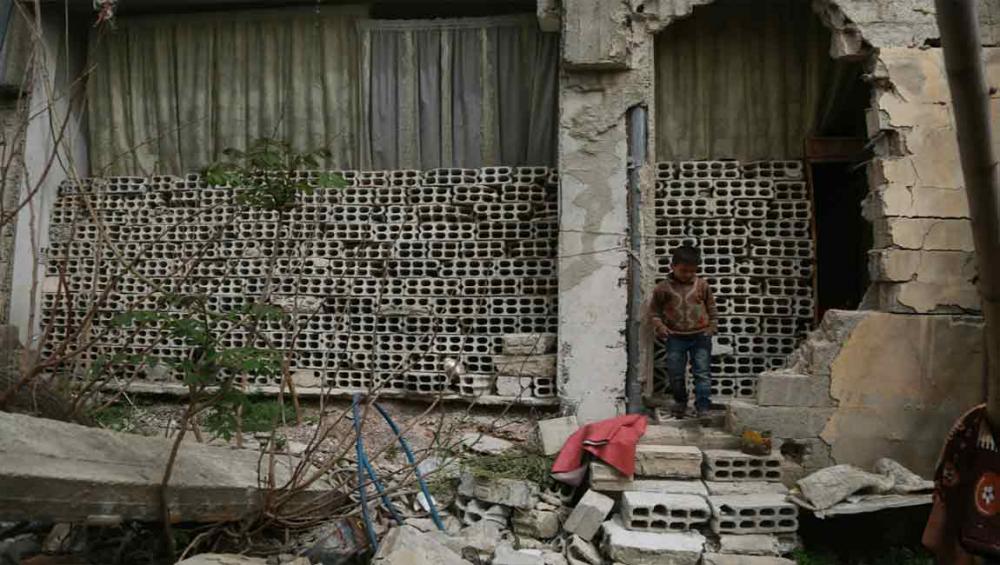 UNICEF/UN066024/Almohibany
New York, Nov 1(Just Earth News): As part of a humanitarian aid convoy to besieged towns on the outskirts of the Syrian capital, Damascus, United Nations agencies have delivered desperately needed health supplies, hygiene kits and food rations for tens of thousands of people.
According to the UN World Food Programme (WFP), on Monday night, a humanitarian convoy of 49 trucks, 41 of which carried food items, reached Eastern Ghouta in rural Damascus, one of the four de-escalated areas where almost 95 per cent of Syria's besieged population lives.
Each food ration, containing rice, bulgur wheat, vegetable oil, flour, lentils, peas, salt and sugar, aims to provide 40,000 people in Kafr Batna and Saqba areas for one month.
Specialized nutrition supplies have also delivered to about 13,000 children, especially those under five years old for preventing and curing acute malnutrition.
There are 420,000 people living in 10 besieged areas in Syria, with the vast majority in Eastern Ghouta and facing severe problems to receive enough food.
WFP said that the only entry point to the besieged enclave, the Al-Wafideen checkpoint, was fully closed, which caused less humanitarian access and doubled food price in the area.
Meanwhile, the UN Children's Fund (UNICEF) sent six trucks of humanitarian supplies as part of the convoy. The agency's trucks included health supplies like oral rehydration solutions, medicines for children, vitamins, midwifery and pediatric kits. Hygiene kits, nutrition supplements and high energy biscuits were also including in the delivery.
The deterioration of the humanitarian situation in East Ghouta is jeopardizing the health status of boys, girls and mothers. Fran Equiza, the UNICEF Representative in Syria, who participated in the convoy said: "Children and mothers are hit hardest by the dire living conditions in the besieged towns of East Ghouta."